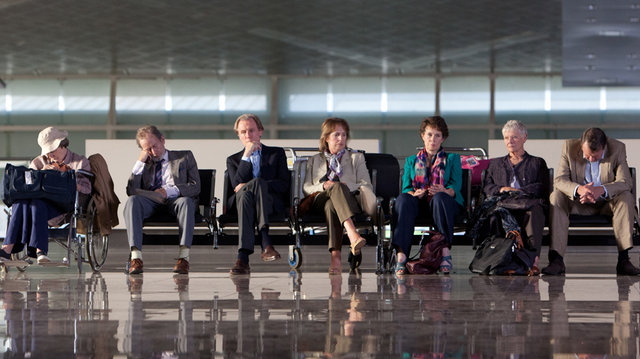 The Best Exotic Marigold Hotel was a sleeper hit in 2012. It made $136 million at the box office and was produced for a mere $10 million. Fox Searchlight for the first time ever has given the green light for the sequel which will see director John Madden helm the sequel just like the original. The first movie was based on a book but the sequel will not be which makes me wonder if this one will be as charming and interesting as the first.
The story follows Dev Patel managing the hotel and almost everyone from the first film will be back for the sequel. The cast includes Judi Dench, Bill Nighy, Celia Imrie, Ronald Pickup, Penelope Wilton, Diana Hardcastle, Tena Desae and Lillete Dubey. Richard Gere, Tamsin Greig and David Strathairn will join in for the ride. The synopsis as press released by Fox Searchlight is as follows.
The Best Exotic Marigold Hotel 2 is the expansionist dream of Sonny (Dev Patel), and it's making more claims on his time than he has available, considering his imminent marriage to the love of his life, Sunaina (Tena Desae). Sonny has his eye on a promising property now that his first venture, The Best Exotic Marigold Hotel for the Elderly and Beautiful, has only a single remaining vacancy – posing a rooming predicament for fresh arrivals Guy (Richard Gere) and Lavinia (Tamsin Greig). Evelyn and Douglas (Judi Dench and Bill Nighy) have now joined the Jaipur workforce, and are wondering where their regular dates for Chilla pancakes will lead, while Norman and Carol (Ronald Pickup and Diana Hardcastle) are negotiating the tricky waters of an exclusive relationship, as Madge (Celia Imrie) juggles two eligible and very wealthy suitors. Perhaps the only one who may know the answers is newly installed co-manager of the hotel, Muriel (Maggie Smith), the keeper of everyone's secrets. As the demands of a traditional Indian wedding threaten to engulf them all, an unexpected way forward presents itself.