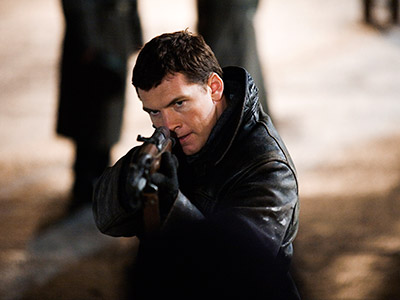 There have been couple of first looks via Entertainment Weekly but we have only one that really matters. Just avoid the star of the film who is Sam Worthington and concentrate on the rest of the them.
Sam will be acting alongside Helen Mirren, Ciaran Hands and Tom Wilkinson in a film called The Debt. By the looks of the picture it feels like a action film. The film is directed by the guy behind Shakespeare in Love.
The film is a remake of an Israeli film called HaHow. It has been rewritten by the Kick Ass team of Matthew Vaughn and Jane Goldman. It tells the story of a former Mossad agent who revisits a decade old mission to kill a notorious Nazi war criminal when he resurfaces. It sounds interesting but could just be too Hollywood for us.