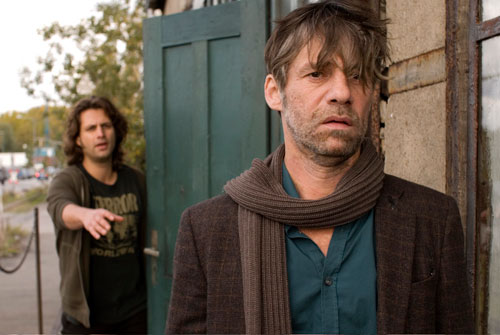 Fatih Akin's latest film, "Soul Kitchen," a comedy film was screened at the Venice Film Festival on Thursday.
This film is a bit different in terms of the seriousness involved compared to his previous films, The Edge of Heaven and Head on.
"Soul Kitchen" is a comedy set in a locals-only joint in Hamburg. While the food isn't great, the customers are loyal to the German-Greek chef Zinos (Adam Bousdoukos). When he hires a more talented chef to upgrade his repertoire, the locals' revolt is just one of many troubles to come Zinos' way.
Akin said "As a director I want to make experiments, and I get bored with directors that make one style. I want to change and go on testing my style."
Apparently, this is the first time Fatih Akin's film is running for the Golden Lion in the Venice Film Festival. It will be interesting to see how a director who is known for his serious tone in his movies, adapt to making a comedy film.