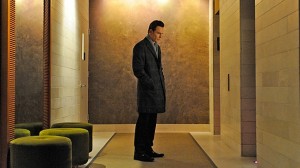 Michael Fassbender will find himself lucky to take home the top acting prize for his performance in the powerful Steve Mcqueen movie Shame. The jury this time around was led by Darren Aronofsky, David Byrne, Todd Haynes, Mario Martone, Andre Techine, Ejia Liisa and Alba Rorwacher.
Aleksandr Sokurov's Faust was not a clear favorite to take home the top prize. But it did broke a lot of people's hearts especially in the jury. The film seems to be a little too divergent for the audiences out there. The award was presented by Darren Aronofsky. There were quite a lot of American films out there in the mix. But nothing really caught the fancy of the critics.
People Mountain People Sea was another film that also got little buzz and took home the second prize at the event. The film was directed by Cai Shangjun. The best actress also went Yeanie tip who took home the Best actress prize. She starred in the audience favorite A Simple Life. The film also got a lot of coverage in the Chinese press.
Michael Fassbender took the top prize for a film that was supposed to take home the top prize. The other two prizes were given to andrea Arnold for Wuthering Heights for her cinematographer. The script prize went to the Greek maestro Lanthimos.
A Special Jury Prize was also given to Terrafirma. Shame also took home the FIPRESCI award. So it was all happy for all the cinephiles who joined a much improved Venice Film Festival compared to the tiring previous one.