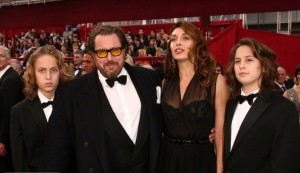 There have been some encouraging signs for the Venice Film Festival. After several directors worked to get their movies released close to the time of Cannes; they have certainly got weary of the festival and opted to get out of it. It has something to do with the international feel of the festival. Everyone seems to know the festival by now.
So it was a great thing that Terrence Malick's film didn't get ready by then. So there will be room for it to be something truly amazing. Another filmmaker who has been working on his next biopic is the painter Julian Schnabel's Miral. It will be based on Hind Husseini. It will star Hiam Abbass, Willem Dafoe and Freida Pinto.
The film has also been called one of the best things that will be seen at this year's Venice Film Festival. He had been one of the favorites at the Cannes Film Festival for his film The Diving Bell and the Butterfly for which he had won the Best Director award.
The film will premiere in the fall festival circuit. Miral will therefore premiere at Venice in September before it will be screened in Toronto. His first film was screened at Toronto called Before Night Falls based on the poet Reinaldo Arenas.