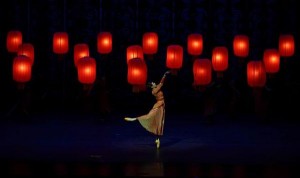 After completion of his next project, Zhang Yimou is looking out for novels he can adapt. He is at present looking for something that will have China's Cultural Revolution and the Japanese invasion in World War II.
The Chinese director has almost wrapped his post production work on the adaptation of Joel Coen and Ethan Coen film Blood Simple. He has taken a different take and setting for the story. It tells the story of a Chinese noodle shop owner whose plan to kill his cheating wife and her lover is set to release in China on December 11 th.
Zhang is right now looking out for 4 to 5 projects. His assistant Pang Liwei would only reveal two Chinese language novels in the pipeline.
The source material for one of materials is Ai Mi's Internet published novel Shan Zha Shu Zhi Lin or The Love of the Hawthorn Tree and Yan Geling's Jin Ling She San Chai or The 13 Women of Nanjing.
Ai's book is about a romance between young lovers from different class backgrounds during China's ultra leftist period. It was a time when wealthy families were persecuted. Yan's novel is about 13 sex workers who volunteered to replace university students as escorts for invading Japanese soldiers in 1937.
Pang said Zhang is yet to decide which film he will choose until he sees the final script and casting of the film.
"All of the projects are being developed for the time being."
This film adaptation will be close to Zhang Yimou's own emotional turf. His family was also persecuted during the Cultural Revolution. So this could just be the passion project we have been looking for ages.