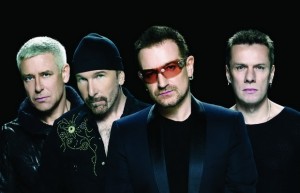 Jim Sheridan's Brothers is surely one of the most anticipated movies this year. The film stars Natalie Portman, Tobey Maguire and Jake Gyllenhaal. Now with a cast like that nothing can really go wrong. Brothers is a remake of Susanne Bier's film.
Now with the Oscar prediction rampant in the last couple of months of the year: U2 has just come up with a song for Brothers. The song is called Winter and it is also part of a short film that accompanied the groups last album No Line on the Horizon. But the song was actually done for the Jim Sheridan film.
U2 have already featured a song in a Jim Sheridan movie called In The Name of the Father. The song in that is really unforgettable. The song is to transcend the thoughts felt by a man after coming from a war.
Now the best performances in this film will be from the kids. They will have to outshine their adults to make this film truly special. Brothers will be released by the end of this year.