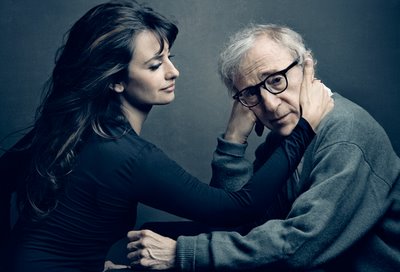 Woody Allen seems to be landing funds from the weirdest place. The last time it was Spain who lavished funds to produce his beautiful yet challenging Vicky Critina Barcelona. The film was a luscious film with a lot of hell breaking loose moments to boot. His next film will be in the picturesque town of Rio. He plans to raise a story from the town and all gain some production credentials.
The film will begin production in 2011 and will have a predominately Brazillian cast. He is already in the process of completing his next film only after will he take up this one. They are already scouting for locations in loads of places around Brazil. So we will be expecting see them shooting in November. But the casting rumors are too early to say. The presence of Alice Braga is one of the big highlights of the film. Rodrigo Santoro will also be part of the proceedings. But all this is tentative for the time being.
Now there is also news of some research being done for the roles of the characters. That is surely a first for a Woody Allen film. His films are mostly concerned with human emotions. But once again there will be experimentation with language on his part. Vicky Cristina brought out one of the best performances from Penelope Cruz. She has turned into something of a great force in cinema in the last few years. So there is going to be several rumors till the production stars for this film.