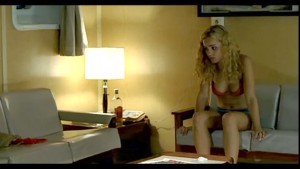 Neill Blomkamp is working on a mysterious second film called Elysium. He right now has Alice Braga also joining the film. She is known for her work on movies like Predators, Repo Men, The Rite and the brave City of God. There has still not been any reveal for any of the characters from the film.
The film will be the same blend of science fiction and topical commentary that worked really well on District 9. The new film will be set 150 years in the future and involves Jodie Foster as the head of state of an alien planet.
The film will have the elements of a typical Hollywood action film and will have some original socio political commentary as well. The cast also includes Matt Damon, Sharlto Copley, Wagner Maoura and William Fichtner. The film will be begin shooting in Vancouver this summer before moving to Mexico City. Sony has put the dated of this film as March 1 st 2013. We will be following this movie just because of the cast of the film.