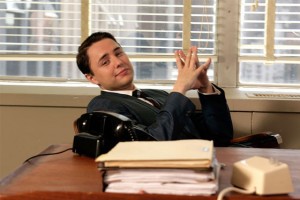 The untitled film from the great mind of Andrew Niccol is getting a lot of actors flocking to be a part of the film. Vincent Kartheiser and Collins Pennie have already joined the cast of the film.
They will join Amanda Seyfried, Justin Timberlake and Cillian Murphy. The movie takes place in a world where people can stop aging and using time as a bartering system.
The main plot will center on a rebel from the ghetto played by Timberlake who is falsely accused of murdering a wealthy man for his time, and goes on the run with a beautiful hostage played by Seyfried.
Kartheiser will play Seyfried's father who must choose between the daughter he loves and the oppressive time system that has made him rich. Pennie on the other hand will play the right hand man to the Timekeeper Raymond Leon.