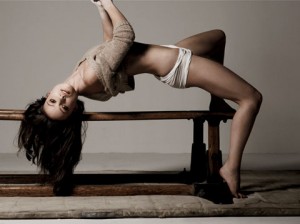 Olivia Wilde has been having a couple of great years on TV with her presence on the show House. She has slowly taken some interesting projects along the way as well. She will be next seen in the Tron Legacy. She has also close to sign to play the mother of Justin Timberlake in Andrew Niccol's next movie.
The new thriller is based on a society where aging stops at 25 and time has become the currency. As such even a 50 year old can look 25. In this world, the rich are immortal and the rest struggle to stay alive. The plot of the film center's on Timberlake's character who is on the wrong after being falsely accused of murdering someone for their time. He is also taking along with him the beautiful Amanda Seyfried. Cillian Murphy will be playing on the Time keepers in the film.
It will be difficult to say if Olivia will sign for this. She has too many projects in the pipeline right now. So we will have to wait out for this one.
Source: Entertainment Weekly