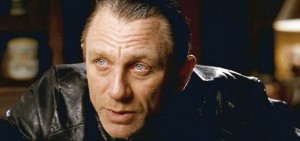 Jim Sheridan made the last 50 Cent movie and seemed to have lost his way in Hollywood. Dream House is the next movie that seems to have been messed up by the studios. He has caught hold of an amazing cast to mess it up as well.
The film stars Daniel Craig, Rachel Weisz, and Naomi Watts. Daniel Craig plays a man who leaves a mental asylum and begins to piece together his life. You really don't have to watch this trailer if you don't want to because it is really silly.
Dream House can be expected to hit theatres by the end of this year. Don't tell us what you think of the movie because we really don't care.