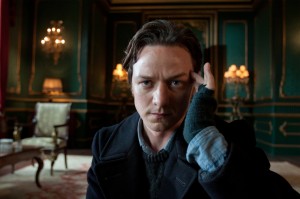 The new extended trailer gives out a lot of details that really makes the whole series something we need to really revisit. The trailer focuses on the different powers and the new mutants with their really cool suits. The film has got some really good help from Bryan Singer in some of the shots from the film. The film is still directed by Matthew Vaughn who worked really hard to get this film done in a short time.
The fans will be happy with what an all is there to offer in this new trailer. The X men prequel will stand out from the rest of the superhero films coming out this year.
The new trailer concentrates on the depth of relationships that have been worked on. The special effects is also something to look out for in this series. They want to introduce this new breed of mutants into this world. So they want them to be prepared to face the various threats from around the world.
Professor Xavier thinks they have to be better men and take stock of the war situation and earn the trust of the humans with their actions. The X Men First class includes James McAvoy, Michael Fassbender, Kevin Bacon, Jennifer Lawrence, January Jones, Rose Byrne, Nicholas Hoult, Jason Flemyng, Zoe Kravitz, Lucas Till, Oliver Platt, Ray Wise, Edi Gathegi and Alex Gonzalez.
The film will be hitting theaters on June 3 rd 2011. So you guys should all be close to a theater to experience this epic extravaganza.