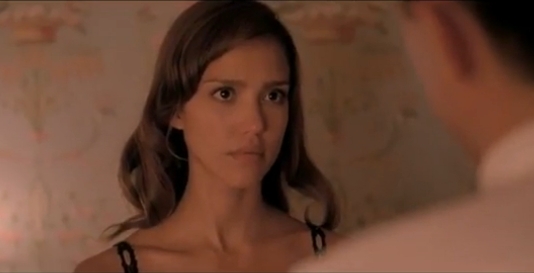 Michael Winterbottom's adaptation of pulp writer Jim Thompson's Killer Inside Me has already made plenty of headlines so far from its festival runs which have unfortunately seemed to negatively focus on its brutal depiction of violence against women.
I think people have been just talking about the effect of the film on audience. Now the new trailer reveals a lot less than the previous one. It is still as powerful as the film looks. The collaboration of Michael Winterbottom and Casey Affleck is what makes this film worth the wait.
Casey Affleck has grown to something of a force in America after his work on films like The Assassination of Jesse James and Gone Baby Gone.
The neo noir story centers on sheriff Lou Ford, a bored small town West Texas cop who spirals into a ruthless, sociopathic murderer digging himself into the ground. The film is filled with lies that surface at various stages of the film.
The Killer Inside Me will get a limited release on June 18 th. Casey Affleck is ably supported by Jessica Alba and Kate Hudson as romantic interests for Ford alongside the likes of Simon Baker, Bill Pullman, Ned Beatty and Elias Koteas.
This is surely going to be one of those unforgiving episodes of cinema that we can't help wait for.