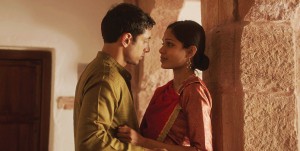 Trishna will be a retelling of the powerful Thomas Hardy novel Tess of the dÚrbervilles. The film will be starring Frieda Pinto who has become a household name in Hollywood. Riz Ahmed will be starring alongside her in the film.
The movie set in India tells the story of the tragic romance between the son of a wealthy property developer and a rickshaw driver's daughter.
The trailer has no dialogue but really looks gorgeous. Trishna will premiere at the Toronto International film Festival on September 9 th. Tell us what you think of the new trailer.