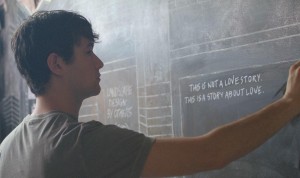 Rian Johnson has been working on the script of Looper for over a year now. He was most famously known for his work on Brick. It was the most inspiring films to come out in recent times. His next film was a lighter fare called The Brothers Bloom. It was a really nice experience film with Rachel Weisz almost stealing the show.
This week it was announced that Joseph Gordon Levitt will be part of Looper. This is just great news for the star. He will be fresh of Inception so it will be perfect. So there is whole lot of updates on the new film.
Joseph Gordon Levitt will be off shooting his bike messenger actioner Premium Rush first. There is been surprise in some quarters that Johnson's managed to get financing for the dark science fiction film with a star.
So for the time is being we will have to wait for Joseph Gordon Levitt to catch his stardom after Inception.