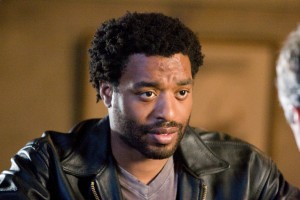 Steve has zeroed on the man who will play Fela Kuti. This will be a biopic based on the Broadway musical which sweeped the Tony Nominations this year based on the afro beat musician Fela Kuti.
Steve McQueen is known for this work on Hunger. The most powerful film of 2008 took the minds of men all over the world by surprise. The film will be the second for the director of the famed film. This new movie will be written by Biyi Bandele based off Michael Veal's book Fela: The Life and Times of an African Musical Icon.
The main choice for the lead role has to be Chiwetel Ejiofor. It is really dream choice for the film. The actor has been working on learning instruments for the film. He is really a powerful force to reckon with in Hollywood cinema.
Fela originated the Afrobeat genre, a mix of traditional African music, jazz and funk, a style which has been incorporated a lot by Vampire Weekend.
All the stories running through Kuti's life includes political and human rights activity. He was studying at London and during that time he was influenced by the Black Power movement while studying there. He aggravated the ruling Nigerian regime, culminating in an attack on his commune in 1977, during Kuti's mother was thrown from a window and killed. He had around 27 wives and eventually died of an AIDs related illness in 1997.
All the stories revolving around Kuti's run ins with the military will be great to see on the big screen. The police tried to arrest him by planting a marijuana joint on him. Kuti managed to eat it and police put him into custody in hopes of finding the evidence in his excrement. This will be something to watch out for how he escapes his false allegation.