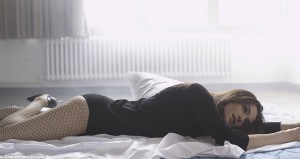 The last time we saw the two of them was in the critically acclaimed The Constant Gardener. Rachel Weisz won an Oscar for that film and star alongside the sad eyed Ralph Fiennes. They will be back once again in Page 8 that will be directed by David Hare who is known for his work on The Hours and The Reader.
Page 8 is an espionage thriller, which David Hare wrote by himself. IT refers to the 8 th page of a classified, secret document, which will likely drive the plot of the film.
The film will also star Michael Gambon, Bill Nighy and Judy Davis. Nighy will play an MI 5 operative who believes Weisz's character poses threat to him while Michael Gambon plays the director general of the Security Service. The roles of Fiennes and Davis are still very sketchy. Page 8 will feature a lot of real incidents. The story will still be fictional. The cast of the film will be a reason for us to keep tabs on all the developments on this film.