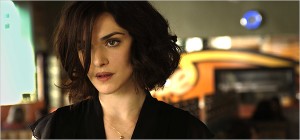 Rachel Weisz is the next star to join the likes of Daniel Craig and Naomi Watts in the Jim Sheridan directed film titled Dream House.
The film was said to be shooting as soon as next month. The script was written by David Loucka which centers on a successful publisher who quits his New York City job and relocates his wife and two daughters to a quaint New England town.
But then he discovers that their perfect new home was the murder scene of a mother and her two children. Meanwhile Naomi Watts is playing a neighbor who was close to the murdered family.
The film is all set to hit the production floor after Jim Sheridan has got done with all the promotion work for his Brothers remake with Jake Gyllenhaal, Natalie Portman and Tobey Maguire.
I hope the new film doesn't turn out to be another lousy horror film. He should use the cast well and get out something unique out of them