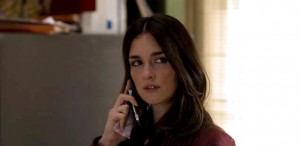 There has been couple of good casting choices for the new independent film called Castro's Daughter. The film will star Paz Vega, Daniel Bruhl and Mia Maestro. The shooting for the film is expected to start in Puerto Rico in late spring.
Bobby Moresco will be co writing the film along with Nilo Cruz. He is known for his work with Paul Haggis on Crash couple of years ago.
Paz Vega is expected to take on the title role of the estranged daughter Alina Fernandez in the film. Bruhl is known for his work on films like Goodbye Lenin and most recently in Inglourious Basterds.