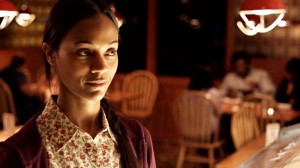 The new film directed by Christopher Landon has a really good premise. The trailer also works well to showcase the film. Burning Palms stars an impressive cast that includes Zoe Saldana, Jamie Chung, Rosamund Pike, Lake Bell, Nick Stahl, Paz Vega, Dylan McDermott, and Shannon Doherty and some new faces as well.
The subject matter for the film looks quite interesting. The cast is something to watch out for in this new one. Burning Palms is a subversive tale that interlaces five stories where no taboo is left unexplored. Framed as a graphic novel come to life, the film unfolds in five popular neighborhoods of Los Angeles as each character careens towards a dark and often comic fate.
The trailer makes us want more and the expectations will be high from here on. Tell us what you think of this one and also advice us whether we need to cover this or not. The film is expected to roll out on 14 th January.