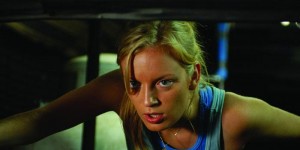 Sarah Polley and Michelle Williams are known for their independent film work in the recent times. Sarah Polley has gone on to direct films like Away from Her. So she has really kept herself busy these last couple of years. Now at the Sundance Film Festival recently both of them had showcased their films Splice and Blue Valentine.
Sarah Polley also secured some finances for her next film. It is based on a script she has written called Take this Waltz. She is also in talks to get Michelle Williams and Seth Rogen on board for the film.
Waltz is another of those unproduced masterpiece screenplays lying around last year. Sarah Polley was nominated for her work on Away from Her. She is a truly remarkable storyteller.
The story of the Waltz is said to revolve around a love triangle between Polley, Williams and Rogen. I must say it is pretty good cast for a film like this. They are still looking for one more cast member. There is certainly going to be a comic element with the presence of Seth Rogen in the film. There is going to be fourth also in this film soon and we will keep you posted on that.