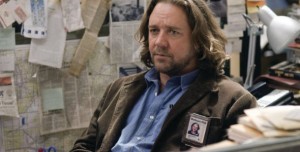 Russell Crowe will be joining Paul Haggis after the expected dud The Next Three Days. The new film will be The Equalizer. The adaptation will be taken over by Paul Haggis once again. He is still in the negotiation stages. So I just hope it does not fall through.
The Equalizer will based on the TV series and it follows Robert McCall, an agent with a mysterious past who once worked for a top secret agency where he did some pretty horrible things. The gritty and violent series allows his exploits as he decides to right wrongs against the persecuted by settling scores with their antagonists and assorted miscreants.
Haggis might just be on board to write the script for the film. The film has been in development for a while now. So we will have to wait and watch what comes of this series adaptation.