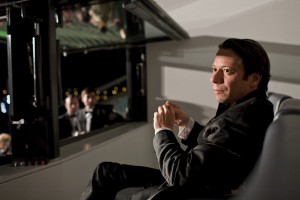 After hugely successful Persepolis Marjane Satrapi is getting prepared for her next film which will deal with several issues she faced in France. The filming is about to start for the film this Summer. There is now an announcement of two actress joining Mathieu Amalric in this new film.
The film is called Waiting for Azreal and it is once again based on the book of Satrapi. It will be a live action adaptation of the novel Chicken with Plums. One of the flashback portions of the film will involve top actress. Now the project has been circled by many American actresses in the last couple of weeks.
The film will be set in Iran and starring mostly French speaking actor Mathieu would be an English language production. This is not really a good sign for the adaptation. It really warrants a French adaptation of the book. Sophia Loren will have a cameo appearance in this film.
The story chronicles of a renowned Iranian tar player who wants to die, because his wife has broken his tar. But this sorrow hides another hidden pain: the failed love affair with the woman of his life, whom he has met again by chance.