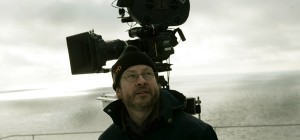 After Antichrist Lars Von Trier will try and attempt a new feeling in his next film called Melancholia, once again it will be a psychological drama. But it will also be a disaster drama as well.
The budget of the film will be in the tune of around 5 million euros. It will once again be an English language film that is set in Europe. It will be starting in 2010. Now the hunt for the international cast is on the way.
Lars Von Trier has heralded no more happy endings for him anymore. This will be his own screenplay and hopefully it won't be as daring as his last film.
This film has come together very quickly and Lars Von Trier is really happy with this one. He has abandoned the idea of an alien invasion movie. It will be produced by Zentropa. There will also be special effects in the movie but not like in the Hollywood pictures.