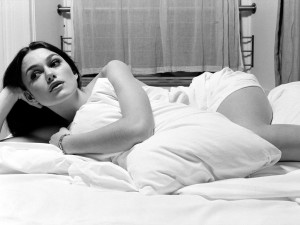 There are reports that Pathe wants to create a Princess Diana biopic to concide with the 50 th birthday of the flamboyant Princess. They also want Keira Knightley to assay the role of the Princess of Wales and Helen Mirren as her mother.
The project is in the early stages but Pathe has chosen 2011 quite deliberately. The film will chart the early years of Diana's life, her ill fated marriage to Charles, their separation and her death in Paris in 1997. It will be in the same vein as the powerful The Queen and will detail the ups and downs of Diana's marriage and the early lives of the Princes.
In the Duchess Knightley fashioned her role on the late Princess by played Georgina the fifth Duchess of Devonshire who was the great great great aunt of Diana, so that will be something to watch out for in the coming of weeks. We hope there will be some confirmation on this new soon. There is also a chance Helen Mirren will join the cast as her mother.