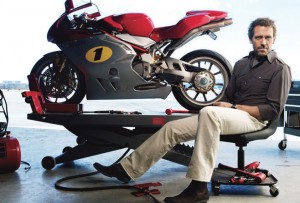 People have been following Hugh Laurie the last couple years after his turn as Dr House. They are just waiting for him to take up a lead role in films as soon as possible. He has done some really small work in movies like Monsters vs Aliens or Street Kings and Stuart Little. Now here is some good news for his fans.
Hugh Laurie will next be seen playing a lead role in a film called Oranges. It is a dark Comedy about a man who has a romantic relationship with the daughter of a family friend, which turns their lives upside down.
The film will be produced by Anthony Bregman and it does not have a director yet. Laurie will be playing the creepy sympathetic older man who gets into a relationship. The younger role will be played by Mila Kunis or Leighton Meester. So the news of the actress has yet to become official.
This will be a strong lead performance from the star of the hit TV show House.