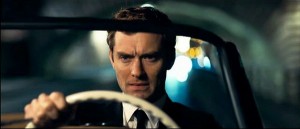 Aaron Johnson and Jude Law will star alongside Kiera Knightley in Joe Wright's adaptation of Anna Karenina. The film will be based on the script by Tom Stoppard and will be produced by Tim Bevan.
Knightley will be taking on the title role for the film. She will be playing a woman stuck in a loveless marriage who struggles with her attraction to a soldier. The production is expected to star in the fall.
This will mark the third time Joe Wright and Knightley will be starring together in a film. The novel has already been adapted many times, including a 1997 Warner Bros. pic starring Sophie Marceau and Sean Bean.