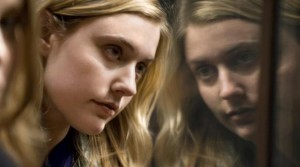 Whit Stillman is working on his next film after a reclusive spell. His work on Last Days of the Disco still resounds in many of the quarters of Hollywood. Greta Gerwig his idea of another new film called Damsel in Distress. She has broken into more mainstream films with work on Greenberg and also the silly Arthur is in works.
It will be a low budget film with no stars and lesser known faces. The film will be in production really soon. Greta will play Violet who runs a suicide prevention center at a liberal arts college. She prevents suicides through the power of Thirties song and dance numbers. So it will be a dark comedy. Here is a small synopsis via Playlist.
[The picture] centers on a group of college girls who take in a new student and teach her their own misguided ways of helping people. Lily, a new student at Seven Oaks University, winds up filling in with a dynamic and highly individualistic group of girls, addicted to the elegance of the past: Heather, Violet and Rose all volunteer at the campus Suicide Prevention Center, convinced that musical dance, sharp clothes and good hygiene — the Dior perfume "Diorissimo" is their trademark — can all contribute to staving off the inevitable self-destructive impulses that follow hard on the heels of failed college romances. Despite their sophisticated talk and savvy use of perfume, the girls are plagued by Cupid's arrows and must adjust their psyches to the onset of amour.
There is still no official work on whether production will go ahead or not.
Source: Playlist