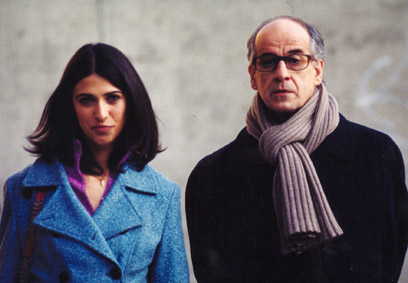 One of the most unique directors to come out from this century is easily Paolo Sorrentino. The heavy handed style guided equally powerful substance. Frances McDormand has sort of lost her cahunas by joining Michael Bay in the next Transformers film. She is still has place to star alongside Sean Penn for the film This Must be The Place for the English language debut for director Paolo Sorrentino.
Sorrentino is known for his work in the film The Consequence of Love. That was a visceral film that infused love and politics to a dizzying degree. What will he do with an English language film? Will the translation be worth it?
But the only certain thing is the casting of Francis McDormand. Sean Penn has already signed on to this film and will be taking the lad as a middle aged wealthy rock star bored in his retirement, who takes on the quest of finding his father's executioner, an ex Nazi war criminal who is a refugee in the US. While I m writing this my hands have begun to shake reading the extent to which this film will go. Sean Penn is fully committed to this film. Sorrentino regular Toni Servillo who starred in both of the director's last films Il Divo and The Consequence of Love is on board and will play the Nazi criminal.
This really sounds like a volcano of a film. How could we even imagine Sean Penn in this film? He will be channeling some of the spirit he had in 21 grams. It will be just beautiful to see Frances McDormand in this film as well. Just stop doing those crappy films to the side.