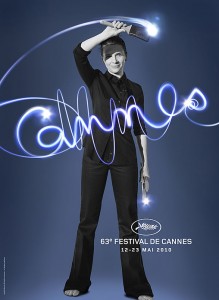 So after couple of sore years will this be the one we are awaiting for. All right for those of you who want to know if Tree of Life is in it should wait. The Cannes has seen a rough cut of it but they will not put it in competition. It is not really completed. So you can put your fingers crossed and see if there is a chance for it to change its scenario.
But some of the lame choices this year is Doug Liman's Fair Game. This will be really regrettable. The Cannes probably wants Sean Penn to return for the festival since they wouldn't have got him for Tree of Life. But now the person who will be missing will be Brad Pitt. So now what ploy will they do in order to make that possible?
Inarritu will try and make it on his own this time. He is surely out of familiar grounds with this film. Biutiful will star Javier Bardem and tells an interesting story of a man involved in illegal activity and it all begins when he is confronted with his childhood friend who is now a police officer.
Some of the other big names is Achitpong Weerasethakul who has been working on his film Uncle Boonmee for the last couple of years. The films like Syndromes and a Century made him a household name in the art cinema world. But he has been busy making art installations and several shorts for last couple of years. Uncle Boonmee was part of the work that he did during that time and it was a short called Primitive. Now it has a spawned a film called Uncle Bonmee Who can Recall His Past Lives.
Woody Allen is also getting ready for an out of competition fare called You Will Meet a Tall Dark Stranger which has a really huge cast and a meaningless story.
Stephen Frears will also be part of the festival with his graphic novel adaptation called Tamara Drewe. Mike Leigh will also bring his improvisational style out once again in Another Year. Abbas Kiarostami is still experimenting with cinema and he will screen Certified Copy. This will be different from his last fare called Shirin.
Mathieu Amalric is also getting ready for the red carpet with his film called Tourne. Check out the rest of the list and tell us what you think of this year.
IN COMPETITION
"Another Year" (Mike Leigh)
"Biutiful" (Alejandro González Iñárritu)
"Burnt by the Sun 2? (Nikita Mikhalkov)
"Certified Copy" (Abbas Kiarostami)
"Fair Game" (Doug Liman)
"Housemaid" (Im Sang-soo)
"La Nostra Vita" (Daniele Luchetti)
"Of Gods and Men" (Xavier Beauvois)
"Outrage" (Takeshi Kitano)
"Outside the Law" (Rachid Bouchareb)
"Poetry" (Lee Chang-dong)
"The Princess of Montpensier" (Bertrand Tavernier)
"A Screaming Man" (Mohamed-Saleh Haroun)
"Tournée" (Mathieu Amalric)
"Uncle Boonmee Who Can Recall His Past Lives" (Achitpong Weerasethakul)
"You, My Joy" (Sergei Loznitsa)
OUT OF COMPETITION
"Robin Hood" (Ridley Scott) (opening film)
"Tamara Drewe" (Stephen Frears)
"Wall Street: Money Never Sleeps" (Oliver Stone)
"You Will Meet a Tall Dark Stranger" (Woody Allen)
UN CERTAIN REGARD
"Adrienn Pál" (Ágnes Kocsis)
"Aurora" (Cristi Puiu)
"Blue Valentine" (Derek Cianfrance)
"Chatroom" (Hideo Nakata)
"Chongqing Blues" (Xiaoshuai Wang)
"The City Below" (Christoph Hochhäusler)
"Film Socialisme" (Jean-Luc Godard)
"Ha Ha Ha" (Hong Sang-soo)
"Heartbeats" (Xavier Dolan)
"Life Above All" (Oliver Schmitz)
"The Lips" (Ivan Fund and Santiago Loza)
"Octubre" (Daniel Vega)
"Rebecca H. (Return to the Dogs)" (Lodge Kerrigan)
"R U There" (David Verbeek)
"Simon Werner Has Disappeared" (Fabrice Gobert)
"The Strange Case of Angelica" (Manoel de Oliveira)
"Tuesday, After Christmas" (Radu Muntean)
"Udaan" (Vikramaditya Motwane)
MIDNIGHT SCREENINGS
"Blackhole" (Gilles Marchand)
"Kaboom" (Gregg Araki)
SPECIAL SCREENINGS
"Abel" (Diego Luna)
"Chantrapas" (Otar Iosseliani)
"Draquila: L'Italia Che Trema" (Sabina Guzzante)
"Inside Job" (Charles Ferguson)
Nostalgia for the Light" (Patricio Guzman)
"Over Your Cities Grass Will Grow" (Sophie Fiennes)
Now with a list as exhaustive as this there will be lot to look forward to at the Cannes this year. We will keep you posted throughout the year on these films.