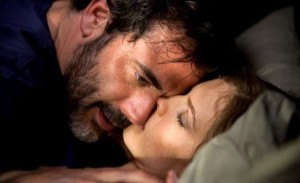 The film doesn't have a release date yet. But the Resident looks a little interesting. It really warrants a showing for people who are wondering where the hell Hilary Swank disappeared to. The film seems to show that she has a thing for the paranormal activity.
The film also stars some interesting studies like Jeffrey Dean Morgan, Lee Pace and Christopher Lee. The film has been described as an erotic and sexy thriller in the vein of movies like Fatal Attraction and Disturbia. It is written by two of the top independent writers Antti Jokinen, Robert Orr and Erin Cressida Wilson. Antti Jokinen also directs this film.
Here are some of the images from the film
After separating from her husband Doctor Juliet played by Hilary Swank. She begins a new life in Brooklyn. Her stunning, spacious loft apartment seems too good to be true and when mysterious occurrences lead her to believe she is not alone Juliet discovers the unthinkable. Someone is watching her from a distance.
The film will be a good substitute for the stuff Hilary has been known for. The rest of the actors are surely going to feel right at home.