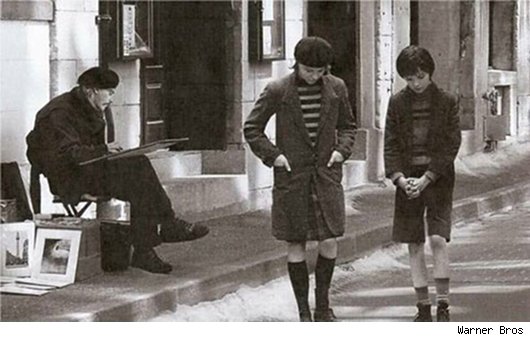 Hugo Cabaret will be coming out in 3D all around the world. Johnny Depp has got so interested in the story that he will be playing a small part in the film as well. It will be based on the book of the same title by Brian Selznick. It will be a young adult novel. Depp will be producing the film as well.
It tells the story of Parisian orphans, turn of the century eccentricities and inventions, and himself, of course, as an abstract painter who hangs out at a train station and helps the title character solve a mystery.
Chloe Moretz will be playing the main character Isabella and Asa Butterfield as Hugo. Scorsese's film is set in the 1930s and follows the orphaned Hugo, who lives inside the walls of a busy Paris train station. His secret life finds him stealing, being a clock keeper and saddling up with a strange, bookish girl and a bitter old man who runs a toy shop.
A cryptic drawing, a treasured notebook, a stolen key, a mechanical man and a hidden message from Hugo's dead father form the backbone of this intricate, tender, and spellbinding mystery." 
The film will also stars Jude Law, Ray Winstone, Christopher Lee, Frances de la Tour, Richard Griffiths, Ben Kingsley, Sacha Baron Cohen and Helen McCrory.