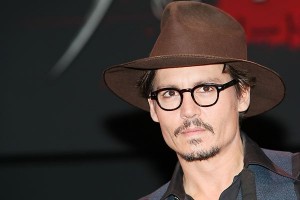 Emir Kusturica will start shooting his next project about the life of Mexican revolutionary figure, Pancho Villa. The shoot will start on Febraury 15 2001.
The shooting will be in Spain and at Kusturica's studio Kustendorf, the village he built in Serbia. The No Smoking Orchestra will provide the music for the film, which is billed as an epic in the style of Sergio Leone's spaghetti westerns and Sam Peckinpah's The Wild Bunch.
This is going to be a film which Emir will be attempting without any compromises. It will also be his most expensive yet.
Kusturica will be heading to Israel before he attempts the Johnny Depp project. The film is titled Cool Water. The film is about a male stripper who returns to his native Middle East for his father's funeral. It is being produced by Germany's Brave New Work and Fidelite.
The Johnny Depp Project has been getting loads of development support from German Federal Film Board and the producers. Gabriel Borstein is writing the script for the film.
Depp was in Serbia last week for the third Kustendorf Film Festival, where he received The Award for Future Movies and had a full length statue unveiled in his honor.
The two of them have worked together in Arizona Dream in 1993. The film will also star Salma Hayek.