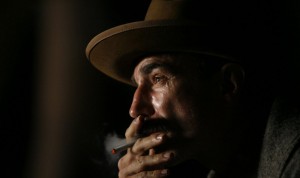 After getting his hands dirty in the rich soup of Rob Marshal's Nine; Daniel Day Lewis is all set to star in a biopic on Charles Dickens. The film has already a writer and director in Armando Iannucci. So will this be a follow up to his successful In the Loop with Out the Window. It is a recount of the secret love affair between renowned author Charles Dicken and actress Nelly Ternan.
The film is getting some really good talent on board for the film in the form of Daniel Day Lewis. So he is surely a front runner to play Charles Dickens. While Ben Whishaw who was seen last year in Bright star is also in the running.
Iannucci will also be writing the script with Roger Drew and Will Smith. They have already worked on him in the series Thick of It. Out the Window is based on the biography of Claire Tomalin called the Invisible Woman and it will be released in 2011.