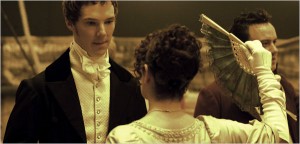 Benedict Cumberbatch has been cast in the next film by the director who brought us the great Vampire film Let the Right one in. Tomas Alfredson is right now working on an adaptation of John Le Carre's Tinker, Tailor, Soldier, Spy.
He will play Peter Guillam, a protégé of protagonist George Smiley, a British Intelligence operative whose task is to delve into the world of Cold War espionage and root out a Soviet mole in the Circus, the highest echelon in the British Intelligence Services. The film was scripted by the famed Peter Morgan. The cast kept growing bigger each day with Colin Firth, Michael Fassbender and Ralph Fiennes joining the ranks.
The shooting for the film is expected to start in October in London.
Source: Playlist