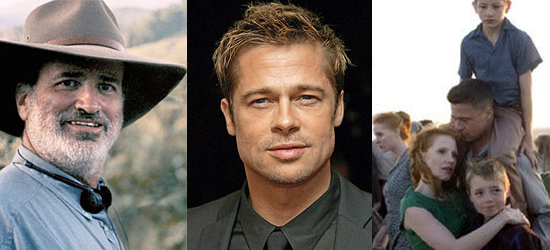 Terrence Malick is known for his trysts with editing. He takes his time realizing what really makes the movie tick. Tree of Life was said to come out by the end of this year. But after some heated discussions with producers he has finally to bring out the final print by next year. The film will not coincide with the Terry Gilliam release Imaginarium of Doctor Parnassus.
Appartion's Bob Berney had this to say to Variety "It's definitely not going to come out this year," "I can't tell you when it will come out." The information in a good way is a sign that Terrence will be making something he will have his full stamp on.
So I think we should expect a release prior to the Cannes Film Festival next year. I think this might have come from Cannes organizers themselves. They will just love to have him over for this film. The fact that Brad Pitt will also be seen in this film is added advantage for the Cannes Festival. So there is a sign that Malick will finish editing by May for this magnum opus.
The film was shot in Austin, Texas in early 2008. I just can't wait for this process to reach a theatre near me.