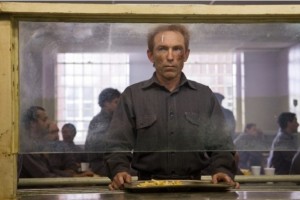 This is just getting better by the day. The Green Latern has got an added boost with the presence of Jackie Earle Haley. He will be playing a small cameo as Sinestro. Martin Campbell is getting his hands full with the cast of the film growing each day.
But all these speculations of the film and the extended delays are not going to deter the interest in this film. The other rumor is the possible presence of Superman in this film. There will be a lot of legal issues to take care of if this film takes off.
Jackie Earle Haley has turned out to be a consistent performer. After his pedophile turn in the Little Children, there has been no looking back for this seasoned performer. I loved his performance in Watchmen where he was one of the few that channeled that book to the fullest. There are couple of interesting cameos lined up for him next year with the Shutter Island coming soon to theatres.