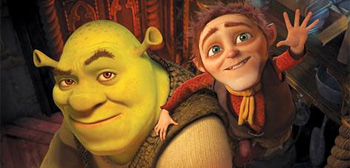 The fourth and the final movie in the Shrek franchise is all set to release. But everyone has sort of had enough with the last one. So is this a good decision on the part of the producer who is really stretching their luck. There is now a trailer and poster out for the film for all your viewing pleasure. This is filled with a whole load of fart and fat jokes with some repulsive measure.
The trailer almost shouts out the fact that it will be the last in the series to torture us. So people will just throw their away money one last time before they throw their socks off.
There is going to be several other spinoffs like Puss in Boots and Dreamworks could always go back to Shrek money well in the future, the last movie will bring a lot of pleasure too many of the haters of the movies.
So who is left in the last part of the series? Shrek makes a deal with Rumplestiltskin to get his mojo back, which results in a bizarre version of the land of Far Far away when Shrek never existed.
The look of the film is something special. The thing is where they suffer in story they make up for the look of their animations. Pixar works a lot more on story that their effects. But there needs to be a studio that really balances all of this.
Check out the trailer over here and the poster below
The poster of the film can be clicked to get the high resolution images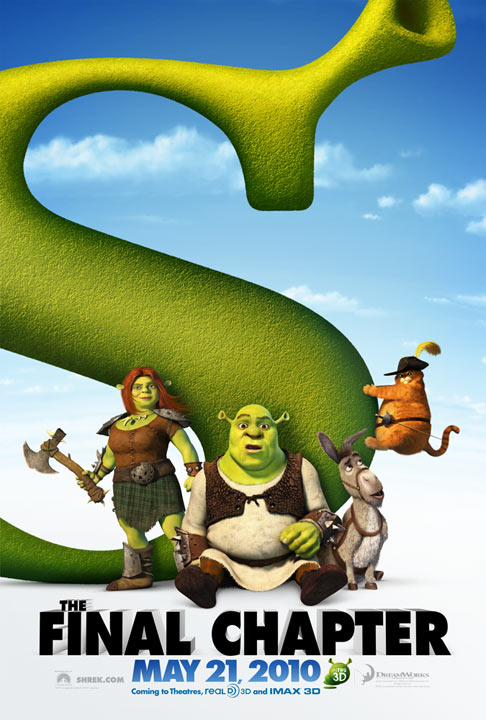 The film stars the old people like Mike Myers, Eddie Murphy, Cameron Diaz and Antonio Banderas and some new faces. Hope all of you will catch this last one in the theaters next year in all its 3D glory.