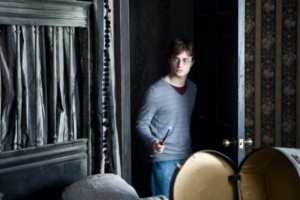 This is the last of the franchise and the most eagerly awaited one as well. The new DVD and Blu Ray of the last film Harry Potter and the Half Blood Prince released the new teaser of the film. But there is not much in it except movements of the central characters and a small insider footage of how this all happened.
The teaser begins with introduction by both David Yates and Davide Heyman, also some behind the scene footage from the film. The whole segment runs around 2 minutes long. You guys are surely not going to be disappointed. But will be waiting with bated breath for this one.
Harry Potter and The Deathly Hallows EXCLUSIVE VIEW + TEASER *HQ/Official Video* from Dragon Mano on Vimeo.
Voldemort's power keeps growing each passing day. The only way to stop him now is to find the rest of the Horcruxes to defeat the Dark Lord. But will Harry loose himself in the process is what this one will deal with.
The first part of the film will be released on November 19 th 2010.