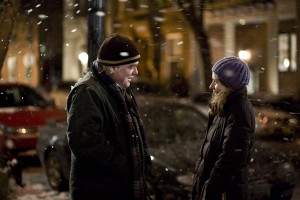 We have not really talked about this interesting movie called Jack Goes Boating on this site. But with Philip Seymour Hoffman and Amy Ryan acting together for the first time; couldn't miss the chance this time. It is adapted from a well received off Broadway Play written by Bob Glaudini and originally produced by Labyrinth Theater.
The film also has some interesting supporting cast like John Ortiz and Daphne Rubin Vega. They will be reprising their stage roles in the film. This will be the first time that Philip Seymour will be attempting something close to a Romantic Comedy film for sometime now.
I think a shift of gear will do him a world of good in the next couple of months.