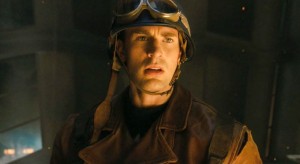 The film looks good but really does not have the content to take it forward. The film will be releasing around the same time as Talking films expected releases X men First Class.
Joe Johnston lmight bring out something special to this series. He will also be working on the The Avengers film next with a super cast. They have concentrated on the early days of the character. Chris Evan to Benjamin Button him how to less weight.
Captain America: The First Avenger opens on July 22 nd 2011.