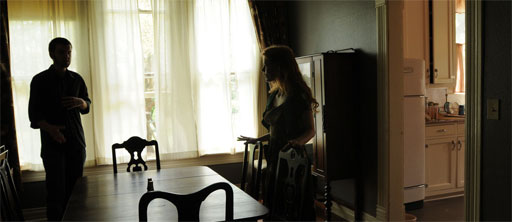 The wait is finally over for the first look of Terrence Malick. We will get to see it this week along with Black Swan. The film will be hitting theaters in about six months. The first look will be something to wait for.
Black Swan will be one of the most powerful films by Darren Aronofsky in recent time. So it will be perfect to add this trailer to this film. The spot will be online by the end of this week. The Tree of Life stars Sean Penn, Brad Pitt and Jessica Chastain and is a decade spanning tale about a father/son relationship and also the mysteries of the universe.
There will be a lot of expectations from the footage. No one really knows what will finally be exhibited. The film will be hit theaters on May 27, 2011 and will be expected to hit the Cannes Film Festival.