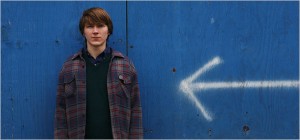 The cast is getting bigger for the next Inception in the making. Rian Johnson would not like the comparison, but it will be difficult to lose out on all the early comparisons. His debut really got everyone unawares Brick was one of the most stunning pictures in recent time. He followed up it with the beautiful The Brothers Bloom. He has got a steady fan following increasing every day.
The new project will be a dark violent science fiction thriller revolving around time travel, goes before cameras in the new year, with a hugely promising cast led by Brick veteran Joseph Gordon Levitt, with Bruce Willis and our favorite Emily Blunt.
Paul was the only sour grape in There will Be Blood, but it was really nice to see him bludgeoned. He will also be joining the cast of the film. Dano will be playing Seth, who, like Gordon-Levitt's character Joe, is one of the titular Loopers, low level hitman who are paid to muder people sent back from the future by organized crime bosses. The script is the best appeal to this project. So it will be something to check out when it is out.
The shooting of the film will starts early year in Louisiana and will be arriving by the end of the year.