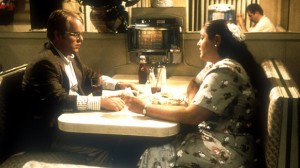 The films are known for their unforgiving humor and amoral world. But it is from this we see glimpses of greatness in his work.
His new film is a sequel to his unforgettable Happiness. The film will have many of the returning characters from his earlier film. It will also include some characters from his earlier films.
Todd Solondz is calling it a post traumatic stress disorder kind of movie. Initially there were rumors that the film will be called Forgiveness. His unrelenting experiences are one of the distinct natures of his film. They seem to live in a different place altogether. There were also questions asked on why he wanted to revisit these characters. "I didn't ever think I would go back to these characters. They certainly haven't haunted me," Solondz told the reporters yesterday explaining his tactics. "Once I started to write, I wanted to feel free to play with the characters anyway I wanted. … If I wanted to make a white character black. Some characters age 20 years, some five.
The film Life During Wartime will be screened in the Venice Film Festival.