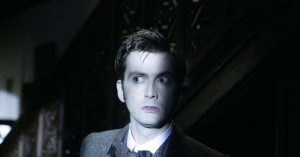 Here is the next psychological film in the works. There have been loads of them in the making but this one is something special with the presence of David Tennant in the proceedings. The film is titled Retreat.
David Tennant will be joined by the beautiful Thandie Newton and Jason Isaacs. The film will be directed by Carl Tibbetts and it follows a couple who are seeking to rebuild their relationship by taking time out on a remote island but their peach is shattered when they find a man in military uniform half dead on their doorstep who tells them there is a lethal virus killing millions on the mainland.
Tibbetts co writes the script with Janice Hallett and shooting is due to begin in May in Canada. The film will remind viewers of films like Dead Calm. It has got a lot more sexual tension in the film and the battle of wits between the characters and plot twists are constantly surprising. So this will be something with a star cast of this nature.