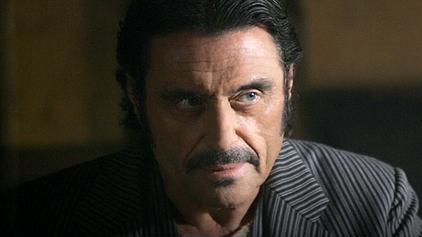 After the entry of Geoffrey Rush, Bill Nighy and Chow Yun Fat as villains in the Pirates of the Caribbean franchise it is time to look at the next villain for the new sequel. The new film is directed by Rob Marshall.
Mcshane will play the villainous, legendary pirate Blackbeard in the fourth installment, On Stranger Tides. One of the most notorious and feared pirates, Blackbeard sailed the high seas in his trademark ship, the Queen Anne's Revenge. This is some really good casting for the film which will surely bring in more intelligent fans to the film.
McShane joins Johnny Depp, who returns Captain Jack Sparrow, and the recently announced Penelope Cruz who is Sparrow's foil and equal in many ways. The story is based on Tim Powers' book, which focuses heavily on the Fountain of Youth that was hinted at in the conclusion of At World's End. This will be a good chance for Rob Marshall to give the franchise a new direction all together.