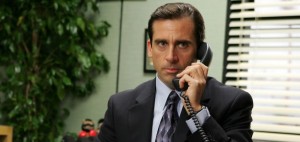 He has been attached to so many projects in the last couple of months. He will be next attached to Foxcather which will be the next film by the director of Moneyball. Bennet Miller is finally getting his foot in all the right places.
He was famous for his work on Capote and this year he has come out with Moneyball to get everyone talking about his work. Foxcatcher is a project that has been around for some time. Foxcatcher will be a passion project of Bennett Miller. He can probably do anything he wants now after Moneyball.
[John] du Pont built a wrestling training facility called Team Foxcatcher on his 800-acre Pennsylvania estate, where in 1996, he shot and killed Olympic gold medal-winning wrestler David Schultz. Schultz was a longtime friend of du Pont who had repeatedly tried to help him. Police never established a motive for the crime, which was witnessed by Schultz's wife and du Pont's head of security. After the shooting, the multi-millionaire locked himself in his mansion for two days while he negotiated with police on the telephone. Authorities turned off his power and were able to capture him when he went outside to fix his heater.
Carell will be interesting choice for this film. Tell us what you think of this casting choice and the brilliant life of Bennett Miller.