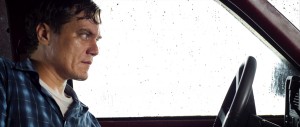 Jeff Nichols has made a name for himself with movies like Take Shelter. He will be now working on his next film Mud alongwith his star Michael Shannon in it. The rest of the cast include Sam Shepard, Sarah Paulson, Ray McKinnon, Joe Don Baker and Paul Sparks. They will be alongside the leads of the movie Matthew McConaughey, Reese Witherspoon and Tye Sheridan. The film has already started shooting.
The film is about two 14 year old boys who encounter a mysterious fugitive hiding out on a island in the Mississippi. Intrigued, they enter into a pact to help him evade capture and reconnect with the love of his life.
Sam Shepard will be a reclusive character, while Michael Shannon will be the uncle of one boy and Sarah Paulson and Ray McKinnon will be the parents of the other.