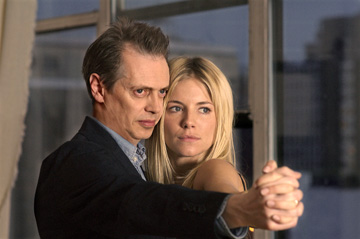 After completing most of his work on the miniseries Boardwalk Empire. Steve Buscemi has really worked on several other movies at the side. Now he plans to work on the Oren Moverman adaptation of the William S. Burroughs novel called simply Queer. This will be something to watch out for. Buscemi is already lining up a cast for the film with the likes of Ben Foster, Stanley Tucci, John Ventimiglia, Lisa Joyce and probably himself in the film. All these people read out lines from the script for an event and they are probably considered to assay these parts.
Queer tells the story of a young man named Lee who exhibits similarities to Burroughs itself. He is living as an expatriate in Mexico in the 1950s with an alcoholic wife, two rambunctious children, while he also seeks out other men for sexual encounters and relationship.
The film focuses on his pursuit of a young man named Allerton and his efforts to find plants to produce yage. It is a drink which can help them find their inner truth. This will be something special to look forward to. But if they nail the cast it will be more of a visual treat. The script will mix reality, hallucinations and fantasy with good measure.
Buscemi has already directed films like Animal Factory, Lonesome Jim and the slightly popular Interview. He will be shooting fairly soon because of the recent reading of the script. It is needed to be seen how far these two men go with this film.